THE BIG SHOE
---
What is the Big Shoe?
We've got the Biggest Shoe in Texas! The Big Shoe is a giant fiberglass retro athletic sneaker. Wherever Team Shoebacca takes The Big Shoe, it's sure to put a smile on people's faces.
How big is The Big Shoe?
It's 19 feet long, nearly 10 feet tall, and almost 8 feet wide!
Where has The Big Shoe been?
From our home base in Irving, Texas, The Big Shoe has traveled all over the country.
---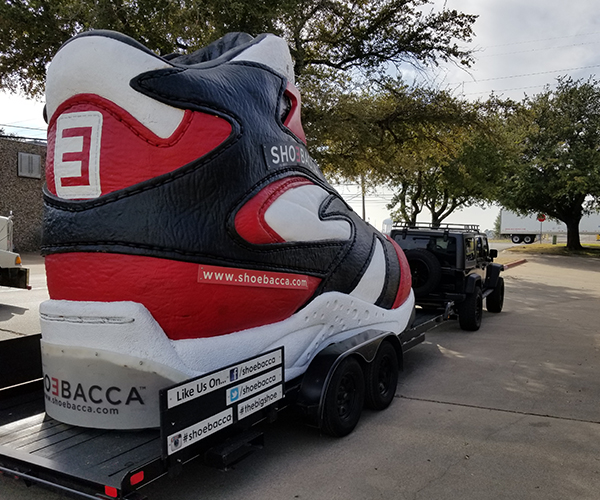 DON'T MISS THE SHOE
---
Sign up for our mailing list to keep up to date with all the travels of The Big Shoe and be the first to know about exclusive deals and new shoes.
---
---
GET STARTED SHOPPING
---