Weight Lifting Shoes:
Best Pairs for Free Lifting at the Gym
The right pair of shoes is crucial for a satisfying session in the gym. Here are five of the best weightlifting shoes available right now.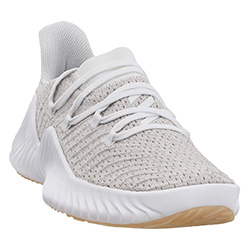 Adidas Alphabounce
This weightlifting shoe from adidas offers steady support and maximum grip without sacrificing style or comfort. Its Continental Rubber outsole and Fitcounter heel combine to provide superior stability, while its zoned Forgedmesh upper adds strength and support for all four quadrants of your foot. The Alphabounce comes in a variety of colors and utilizes vents to keep your feet cool rep after rep.
Nike Metcon DSX
With their simple yet sophisticated profile, these Nike sneakers are a classic take on shoes for weightlifting. The Metcon DSX is lightweight thanks to its injected phylon midsole and sturdy due to its mesh upper, synthetic inlays, and flywire cable lacing system that locks your feet into a snug, comfortable fit. Textured rubber outsoles provide phenomenal grip while flex grooves in the forefoot increase flexibility.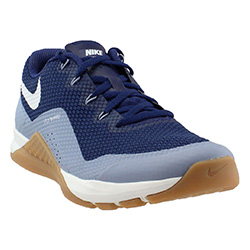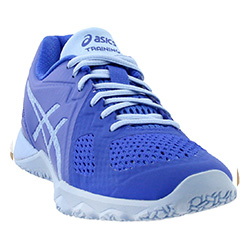 ASICS Conviction X
The best squat shoes in this roundup are these exceptional powerlifting shoes from ASICS that are built to last no matter how hard you work — or how much you lift on your next trip to Planet Fitness. Their RynoSkin quarter panels are virtually immune to tears and abrasions, while their seamless construction significantly limits the amount of friction your feet feel as you lift. Most importantly, the Conviction X's flat heel structure boosts your stability without sacrificing comfort.
ASICS Defiance X
The Defiance X from ASICS combines the brand's signature GEL cushioning with a composite Solyte midsole that's lighter than traditional EVA and SpEVA midsoles. The result? Maximum durability and endless comfort from a shoe that's primed to absorb shock after shock. Like the Conviction X, the Defiance X also utilizes seamless construction to reduce irritation.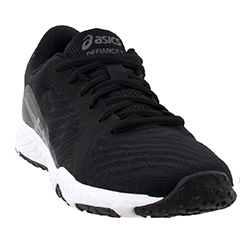 The weightlifting shoes you choose matter. Pick a durable, supportive shoe to avoid injury and get the most out of your next workout.
Read more »