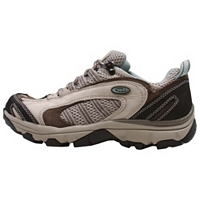 Category:
Hiking / Trail / Adventure
Colors:
Grey, Black, Light Blue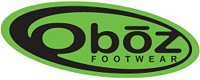 LOVE my Oboz!
May 21st, 2013
I first discovered Oboz with their running shoe (Lightning) and was happy with them. But then I got the Blaze and am in LOVE. I both hike and jog in them and they keep my feet soooo content. I normally put Smartfeet orthotics in all my shoes but the arch-support inserts that come with these shoes are perfect (a pair of flat inserts is also included with the shoes for those who don't want arch support). If you like a stiff shoe they're not for you, but if you like to walk or run in shoes that are stable yet soft as a cloud these are IT. They run true to size and have plenty of room in the forefoot for wide or squared feet. Oboz is def my favorite hiking/running shoe company and I plan to keep buying from them. They even plant a tree for every pair of shoes they sell!