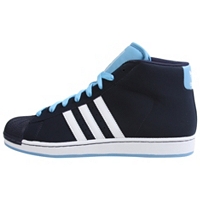 Colors:
Navy Blue, Light Blue, White
Fab-Freakin-Tastic!!!
May 23rd, 2013
No seriously people. I've been eyeing these tall shellies for months now and I finally snatched them up this past week to be part of my ever growing collection. I totally love the shades of blue and have already gotten some serious compliments when I wore them out today. Anywho, if you're still hesitating, trust me when I say don't and buy these already cause at these prices who knows how long they'll stay in stock.