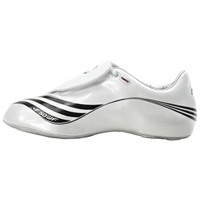 Colors:
White, Black, Silver
Material:
Synthetic, Textile
Good Fit and Good looking !!
May 21st, 2013
use those for rainy day..cuz i can take apart..and clean and dry them for good. fresh on next GAME !! LOVE THIS AND WILL WEAR THEM AS LONG AS THEY R OUT THERE !!