You're currently on: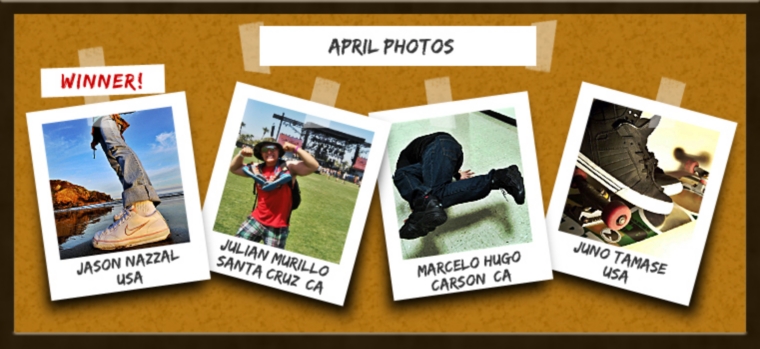 How does it work? Glad you asked…
Take one or more awesome pictures of your SHOEBACCA gear in action. Be creative! Still lifes with fruit, cliff diving with your yard gnome, barbecued next to a slab of ribs-- it's all good! The subject matter is completely up to you. The only stipulations are that the images be under 1MB in size and send images only; no zip files, please.
Email your picture(s) to us at feedback@shoebacca.com so we can post them on our website. Every month the unbiased and devilishly talented SHOEBACCA.com staff will select a winner to snag the $100* SHOEBACCA Bucks. We will post the winners' names on our website as well, giving you fame and (kinda) fortune!
Please know that it can take us several weeks to post your shots on our site. The day that we receive your photograph determines your month of eligibility. Photographs received become the property of SHOEBACCA.com (so we can post them without you yelling at us later). Not all shots will necessarily be posted, but most will so definitely get your submission in today!
*Please note: $100 must be used in full at time of transaction. Product will only be shipped to the domestic US. Credit cannot be used on Finale or Deal of the Day promotions.